You'll receive RFPs from The Vendry at your business email (the one listed under the Information tab of your profile).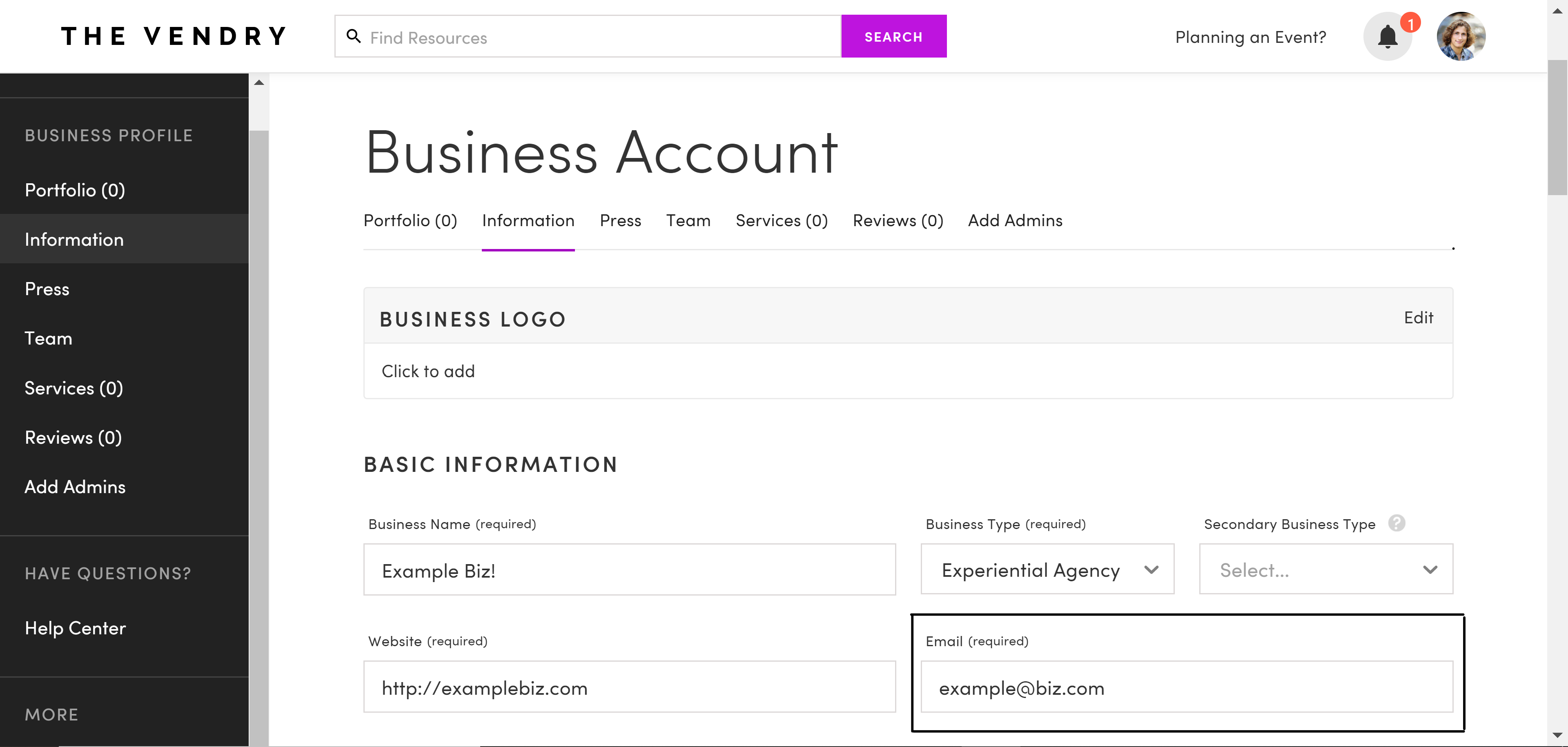 You can also manage your RFPs in your inquiry inbox, which can be accessed by clicking on your profile icon in the upper right corner of the page.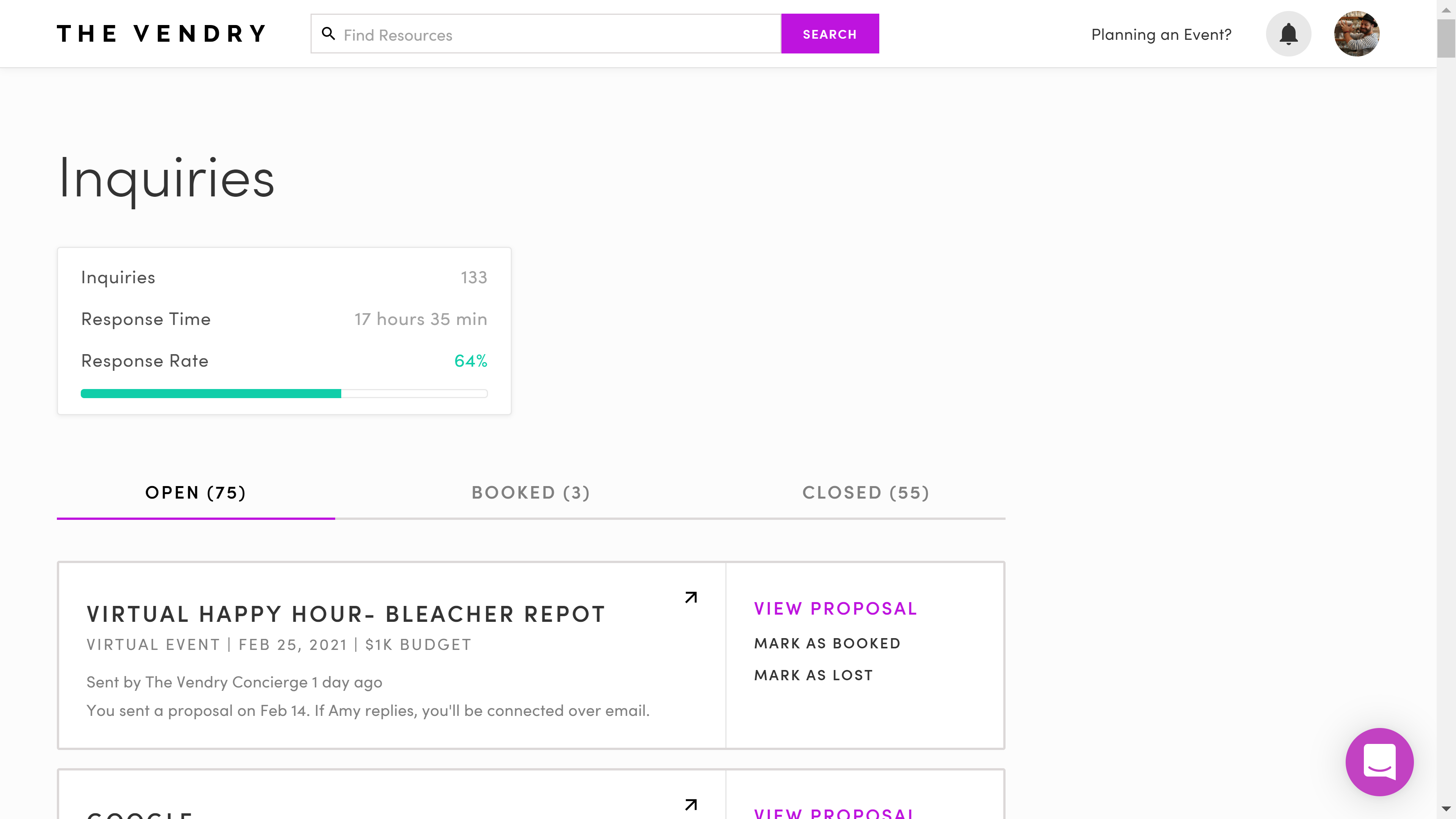 Learn more about how to respond to RFPs
here
.